Resources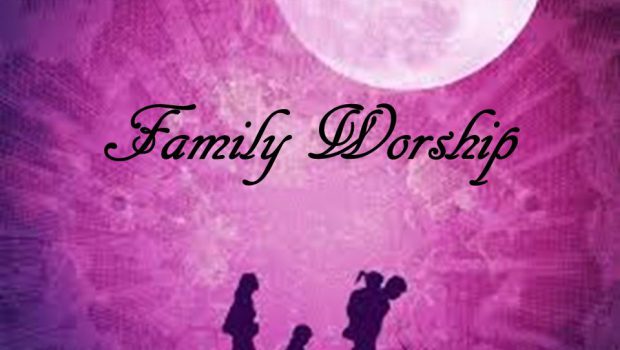 Published on December 1st, 2014 | by Josiah Batten
0
Family Worship Resources
I have previously discussed the nature, necessity, and content of family worship. What I want to do here is simply list several potential family worship resources, with short annotations. I will break these resources up by category.
Theology and Doctrine
1.  The Shorter Westminster Catechism – This is a classical statement of Christian faith (from a Reformed Presbyterian perspective), designed for teaching children the basics. The Q&A format of catechisms is naturally engaging for children.
2.  The London Baptist Confession of Faith – A wonderful statement of essential doctrine from a Reformed Baptist perspective, would be a great launching pad for doctrinal discussion in family worship. This is also a very reverent statement of faith, the reading of which inspires worship.
3.  Systematic Theology by Wayne Grudem – I don't recommend reading this during family worship, but I do recommend reading it to ensure you have a good theological foundation for leading family worship.
4.  Essential Truths of the Christian Faith by R. C. Sproul – Sproul covers over 100 Christian doctrines in short and understandable chapters that may easily be read during family worship, each chapter includes Scripture readings. This is a great introduction to Christian theology for family worship (though probably not for very young children).
5.  The Westminster Shorter Catechism for Study Classes by G. I. Williamson – Designed for teaching the catechism to young children, this is a lesson book that is very rich and understandable.
6.  Catechism for Young Children – This introduction to the Shorter Catechism has very short answers, many of them no more than four or five words, best for toddlers (available online here).
7.  The Chapel Library – This website makes many classic Christian texts, especially from the Puritans, available free of charge. You can find catechisms, confessions, books and booklets for family worship. Their quarterly Free Grace Broadcaster publication is a rich theological resource which could easily be used in preparation for family worship.
Study Bibles
1.  The KJV Study Bible for Personal and Family Worship – This one-of-a-kind study Bible is designed for helping fathers lead family worship. Every chapter contains thoughts for personal/family worship, and it has all the other features we've come to expect of study Bibles (articles on doctrine, maps, concordance, cross-references, study notes).
2.  The Reformation Study Bible – One of the best general study Bibles available. It is not designed for family worship, but can be adapted for that.
3.  The Apologetics Study Bible – This unique study Bible will help you address ethical and cultural questions, as well as understand key doctrines even more. It also provides resources for answering some of those persistent questions children are famous for.
Bible Commentaries and Helps
1.  Expository Thoughts on the Gospels by J. C. Ryle – This set of devotional commentaries are wonderful for preparing family worship, and for providing points of application from the text. They cover all the Gospels, and are available online here.
2.  Life Applications from Every Chapter of the Bible by G. Campbell Morgan – Unfortunately this book is no longer in print, but used copies are floating around online. Morgan is a fantastic expositor, and here draws practical applications from each chapter in the Bible. Morgan is only drawing one application per chapter, so there is a lot of territory left uncovered, but it is still useful.
3.  The Ten Commandments by A. W. Pink – Pink was another fine expositor, and his little book on the Ten Commandments is a brilliant tour of Christian ethics.
4.  Strong's Concordance – If you ever want to go deep in Scripture, you're going to need to do word studies, and if you want to do word studies, you're going to need a concordance. Strong's is about as strong as concordances come.
5.  Vine's Dictionary – As a complement to Strong's, Vine's dictionary is a wonderful source for discovering the meaning of biblical terms and words.
6.  Halley's Bible Handbook – A classic resource that includes overviews of every book, historical background information, and the key ideas of every chapter of the Bible.
7.  Exposition of the Bible by John Gill – Gill was a scholar of the first order, and his commentaries reflect this. Gill offers greater depth then the other resources here, but it also a little bit more technical. His commentaries are available online here.
8.  How to Read the Bible for All Its Worth by Gordon Fee and Douglas Stuart – If you are going to interpret and apply the Bible for your family, you better take care that you are reading it well. I don't agree with every interpretation Fee and Stuart offer, but they give sound general principles for how to interpret the Bible.
9.  Living by the Book by Howard and William Hendricks – This may be the best introduction to inductive Bible study available. If a father read and diligently applied the lessons of this book, he would be well-equipped for leading his family in knowing and understanding Scripture.
On Family Worship Itself
1.  Family Driven Faith by Voddie Baucham – A fine book on orienting family life around Christ, includes a discussion of family worship.
2.  Family Worship by Joel Beeke – Beeke is a student of the Puritans, and his short book on family worship covers all the bases for implementing it in your home.
3.  Family Worship by J. H. Merle d'Aubigne – A short booklet available from Chapel Library that gives a theological foundation for family worship, as well as exhortation in how to lead it.
Hymnals
1.  Christ-Centered Hymns – Available from Chapel Library, this small booklet contains hymns focusing on the person of Christ.
2.  Worship His Majesty – This large hymnal, containing over 700 selections, has a balance of some more modern choruses, as well as older traditional hymns. The main weakness is in the fact that it is dominated by late 1800s and early 1900s era hymns, many of which lack theological majesty.
3.  Hymnary.org – This website contains innumerable hymns, which could be printed off. Theoretically, you could make your own hymnal for family worship from the songs contained here. This advantage is this is a massive database of hymns, you can likely find almost anything you look for. The disadvantage is it is so big that if you don't know what you are looking for in advance, you might get lost amidst piles of sheet music. Additionally, the wheat is mixed in with the tares here and it is up to you to separate them.
4.  Christ Church Moscow Music – Our friends over in Moscow have undertaken to put many Psalms (as well as creeds and other Bible passages) to music! Family worship should not neglect Psalm singing.
Conclusion
There are, thankfully, numerous resources available to the head of household looking to lead family worship. If you avail yourself of them, you can lead your family faithfully in the worship of the Triune God. This post is, obviously, not exhaustive. It would not be possible to list every resource available, and what I have attempted here is to simply start with the basics, to set people on a good foundation. I will, periodically, update this list as new resources become available.
Soli Deo Gloria!
Josiah