Blogs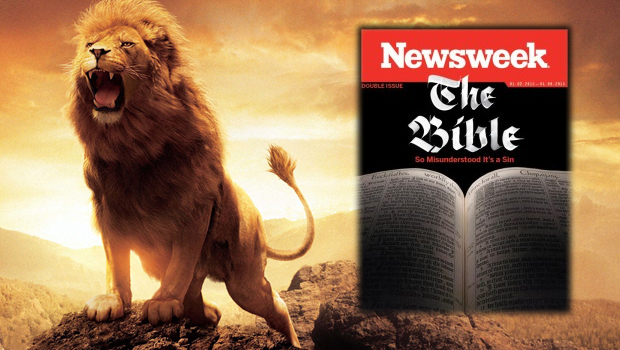 Published on December 30th, 2014 | by Jaycen Saab
0
Turning the Lion Loose
"The Word of God is like a lion. You don't have to defend a lion. All you have to do is let the lion loose, and the lion will defend itself." – Charles Spurgeon
Everywhere we turn nowadays we see Christianity and Christians being attacked.  Though it is to be expected and actually promised to come upon us in Scripture (2 Tim. 3:12), many of us stumble around when confronted on our faith and the Bible.  What I'm referring to is something known as 'apologetics'.  Simply put, apologetcis comes from the Greek word apologia and means a "reasoned response or answer".  We see this in 1 Peter 3:15 where the Apostle Peter tell us to be "prepared to make a defense to anyone who asks you for a reason for the hope that is in you".  Essentially, it is being able to explain what you believe and why you believe it.  Peter goes on to give us the best explanation (great sermon on this passage here) in his second epistle:
For we did not follow cleverly devised myths when we made known to you the power and coming of our Lord Jesus Christ, but we were eyewitnesses of his majesty. For when he received honor and glory from God the Father, and the voice was borne to him by the Majestic Glory, "This is my beloved Son, with whom I am well pleased," we ourselves heard this very voice borne from heaven, for we were with him on the holy mountain. And we have something more sure, the prophetic word, to which you will do well to pay attention as to a lamp shining in a dark place, until the day dawns and the morning star rises in your hearts, knowing this first of all, that no prophecy of Scripture comes from someone's own interpretation. For no prophecy was ever produced by the will of man, but men spoke from God as they were carried along by the Holy Spirit.
– 2 Peter 1:16-21
While that is a great explanation, it doesn't prevent Christians from being caught off-guard by innocently curious or maliciously rude folks that try and tear down the validity of Scripture.  Often times we feel that we must defend the Bible.  While we do contend for the faith (Jude 1:3), defending the Bible is different and caused by a lack of the Gospel.  Perhaps the great Charles Spurgeon said it best when he said, "The Word of God is like a lion. You don't have to defend a lion. All you have to do is let the lion loose, and the lion will defend itself."  The full quote can be found in two of his sermons "Christ and His Co-Workers" (1886) and "The Lover of God's Law Filled With Peace" (1888).
Now comes journalist hack Kurt Eichenwald of Newsweek magazine with his agenda-filled, Christian-blasting piece, "The Bible: So Misunderstood It's A Sin".  While much can be said about this, President of the Southern Baptist Theological Seminary Dr. Albert Mohler says it all in his latest piece (read here).  Additionally, by God's grace, Dr. Mohler was interviewed on national television (see clip below) to set the record straight.  Also, a worthwhile response by Justin Taylor can be found here.
The bottom line is to remember that a perfect God has given us His word and when rightly used, it is a sword to defeat any foe, especially those of the slickest intellectual "journalists" who make elementary school arguments with no factual foundation.  The Word of God is a lion… Who ever heard of defending a lion?  You don't.  Simply turn the lion loose!
Soli Deo Gloria!
JS