Blogs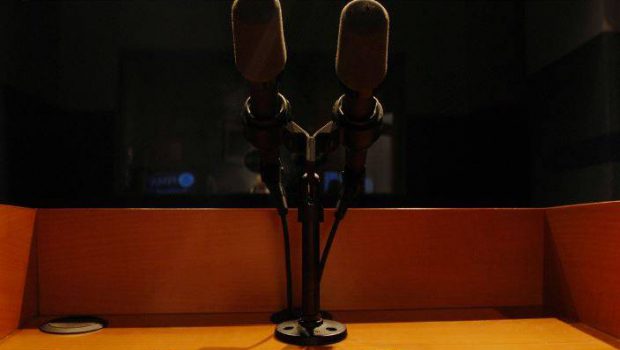 Published on April 9th, 2016 | by Josiah Batten
2
Cease or Persist? A Debate on Prophecy
In October of 2013 John MacArthur hosted the Strange Fire Conference (followed quickly with the publication of a book by the same name). This re-ignited a serious debate among biblical Christians, one that split people within certain denominations and theological traditions while also uniting people of diverse denominations and theological traditions with one another.
The nature of the Strange Fire conference and book evoked a certain degree of outrage within Pentecostal and Charismatic circles. Having a great gift for remaining uncontroversial, I wrote a blog post titled "A Pentecostal in (General) Support of the Strange Fire Conference." This blog, much to my surprise, drew a lot of attention. John MacArthur himself positively quoted it in an interview he did with Tim Challies. My guiding conviction in that post was that, while I believe the gifts have continued, they need to be exercised and practiced biblically. Far too often continuationism has provided cover for every kind of abuse, absurdity, and at times even heresy.
Something else happened in the midst of that debate, I observed that continuationists and cessationists were talking past each other. The debate was raging on while very few people were genuinely listening to the other side. In fact, it wasn't much of a debate at all, it was more like two monologues happening simultaneously.
Fast forward to 2015. Seth Campbell and I began a discussion about the continuation of the gifts. Seth is a cessationist, and we realized we had a chance to make a real contribution to this debate, to actually move the debate forward by addressing arguments that have so far been neglected. We decided the best way to do this would be by means of an actual debate, facilitated via social media, which we could publish as a book.
That book is Cease or Persist: Does Prophecy Continue in the Present Age? Our debate resolution is: "Unlike prophecy in the Old Covenant, prophecy in the New Covenant is not equal to Scripture and continues into the present age." I argue the affirmative, Seth argues the negative. We each wrote opening statements, three replies, two sets of cross examination questions and answers, and a conclusion. For the sake of the book (and potential readers) we set word limits to make sure each point of view got equal air time. With the formalities set, we engaged in a vigorous and serious debate on the most essential issues relating to the continuation of prophecy in the modern day.
I know what you are all thinking:  "I want to read this book!" You will be able to soon enough. We are going to publish Cease or Persist on Friday, May 6th. It will be available on Amazon, through multiple other online distributors, and via request at most local libraries. Those of you who live in this geographic area will have some opportunities to purchase directly from Seth and I.
In the meantime, we have published both of our opening statements here at WV4G, to give you all an opportunity to see how our arguments will develop. The links to the openings are below. Our goal is simple:  We want to glorify God by advancing the cause of biblical truth. The issue of continuationism vs. cessationism continues to be a major fault line among Evangelical Christians. Our commitment to biblical truth requires us to attempt to resolve this debate by searching the Scriptures themselves (with some guidance from church history).
We invite you to join us in this endeavor, to pursue biblical truth to the glory of God. Connect with us on Facebook, via the Cease or Persist Page. Continue to check back here at WV4G to see how the debate continues. If you decide to talk about the book on social media, please use #CeaseOrPersist.
Read my [Josiah's] opening statement.
Read Seth's opening statement.
Soli Deo Gloria,
Josiah