Articles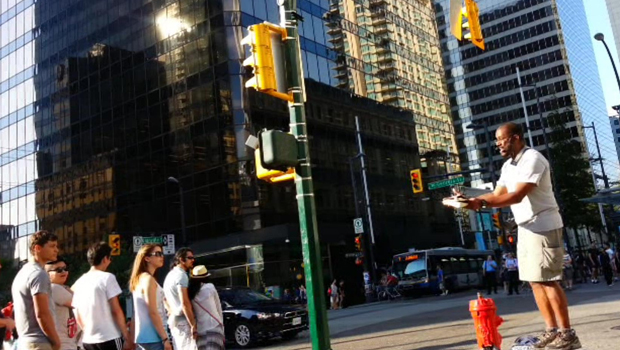 Published on April 27th, 2016 | by Jaycen Saab
0
Protect Yourself and Your Church
With today's cultural climate baring its teeth of hostility more and more against Christianity, it's more important than ever for you to protect yourself and your church as an open-air evangelist while out heralding the Gospel of Christ.  We know that the message of the cross is foolishness to those who are perishing (1 Corinthians 1:18).  And when that foolishness exposes their sinful state, even done in the most lovingly way, it will often result in anger on the unbeliever's part because they hate the light (John 3:20).
When teaching evangelism at my church, I use the illustration of a person in a dark room firing arrows blindly in all directions.  As the arrows fly the lost person cannot see where they are flying or what they are hitting.  That's why in evangelism we must be patient and kind (2 Timothy 2:24-25) while proclaiming the Gospel that they may come to repentance that will ultimately lead to faith (2 Timothy 2:26).
Open-air evangelism can often be a tangible example of spiritual warfare (Ephesians 6:12) that we read about in Scripture.  And in the trenches of the streets contending for the faith, some of the arrows flung at the open-air preacher will come with possible legal ramifications.  For example, Scripture clearly teaches homosexuality is a sin (1 Corinthians 6:9-11), yet even the most gentle, loving presentation of that truth can cause the open-air preacher to be accused of hate speech and even arrested.
When I'm out in the open-air whether handing out Gospel tracts or heralding the Gospel, one of the most valuable tools a street preacher can have is a GoPro camera.  While there are several options, I usually wear mine either on my chest or shoulder.  This keeps me accountable, protects me, protects my church, helps me find deficiencies in my work, and can be used for training others.
As with any ministry cost is always an issue.  For the best deal on a GoPro, I found a little, fine-print link on GoPro's website where they sell refurbished cameras with the same warranty as new one.
Today I found a Leknes Common Outdoor Sports Bundle for sj4000/sj5000 and GoPro Hero 4/3+/3/2/1 Cameras (31 Items) kit that is a steal for all the accessories that are included.  As of this writing you can get it for $26.99.  Additionally if you use the coupon code 34C7S39M at check out, you'll save another $10.  This means you get the entire kit for only $16.99.  I ordered one today (review soon).
To order a refurbished GoPro with warranty, CLICK HERE.
To get the deal on the accessories kit that I found today, CLICK HERE.
Soli Deo Gloria!
JS
---
*Top image of Robert Gray with JeremiahCry Ministries preaching in the open air.